Apartament B
A studio with a bed of two by two meters, with kitchen and private bathroom. From the balcony you can enjoy spectacular views of the sea.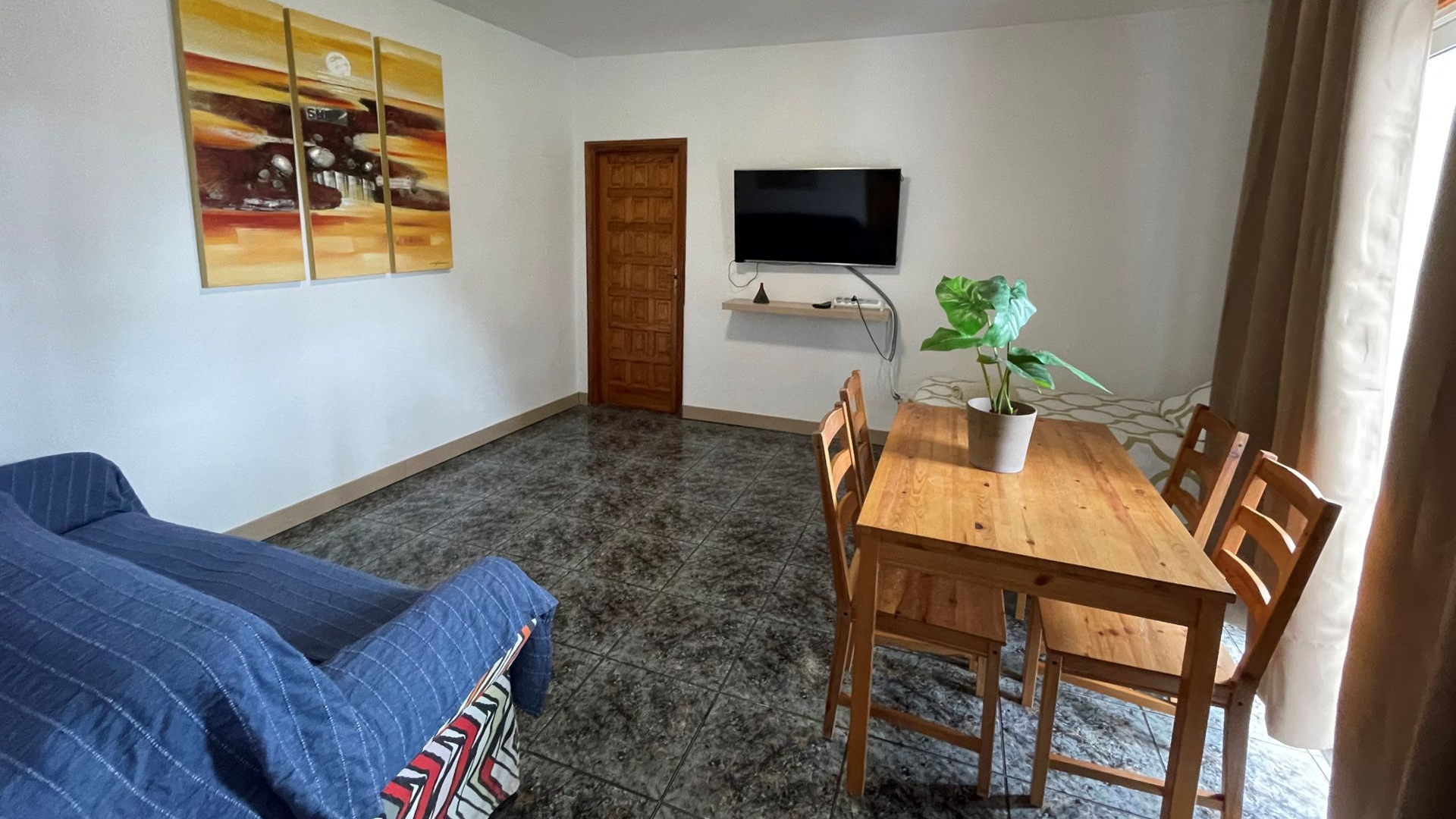 Apartament D
Apartment for four people with kitchen and private bathroom. It has double bed, single bed and sofa bed. It also has a balcony with sea views.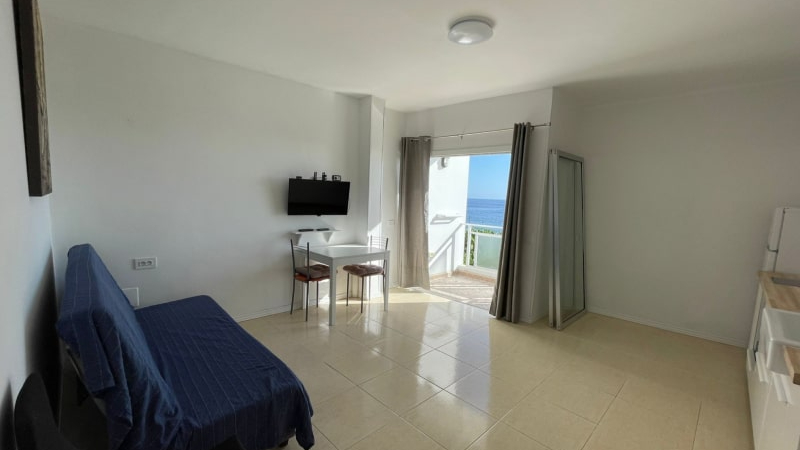 Apartament G
Apartment for three people. It has two single beds in the room and a sofa bed in the living room. It also has a balcony with views.
At Casa Domingo we offer 8 one-bedroom apartments, renovated and fully equipped. They include living room, kitchens equipped with toaster and microwave, television and balconies with privileged views of the sea or the mountains depending on the apartment. In addition, in Casa Domingo we have common areas that include chill-out terrace and solarium. Access to the accommodation is simple and there is a parking area.
Casa Domingo enjoys an unbeatable location. The apartments are located 2 minutes walk from La Calera beach, five minutes walk from restaurants, ten minutes walk from other beaches of Valle Gran Rey such as Vueltas and Charco del Conde and 25 minutes drive from Garajonay National Park.

Equipped kitchens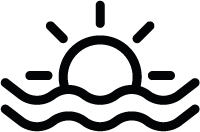 Sea views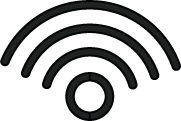 Wi-fi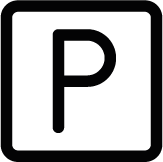 Free parking
What do they say about us?
Apartment all renovated and very clean. The balcony facing the sea is a real joy. If I return to the Gomera, I will definitely repeat!
Good location, good attention, clean apartment.
Wonderful. Super recommended in VGR (Valle Gran Rey).
Perfect for a few days of disconnection and tranquility. Everything was very clean and the apartment has what it takes. Good value for money. The guy who takes care of the apartments is very friendly and cares about everything being in perfect condition.
The host is very friendly, attentive, and nice. The apartment is very nice, clean and with a terrace overlooking the sea (wonder). The rooftop is amazing. The location is unbeatable.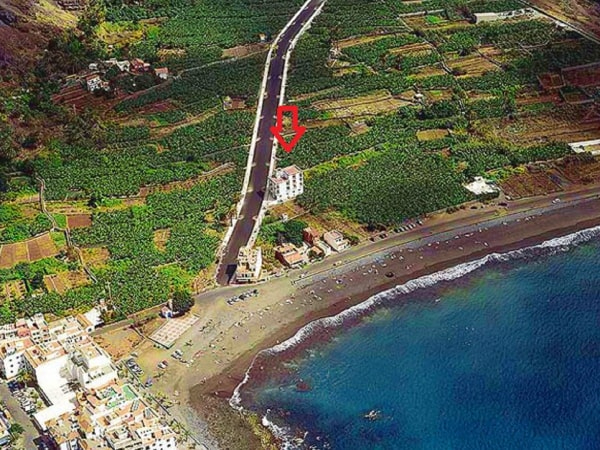 In Casa Domingo we have been offering a close treatment to people of multiple nationalities who are looking to stay by the sea in Valle Gran Rey. Now with fully renovated apartments we continue with desire that our customers enjoy a dream holiday on the island.


Closeness
For us the relationship with our customers is important, so we are open to solve any questions that arise before, during and after the trip.

Humility
We are a family business that with effort we have carried out this small accommodation in Valle Gran Rey.

Tradition
We have been working in Valle Gran Rey for 30 years, we have served clients of different nationalities and many have repeated.

Honesty
We always seek to improve our service, for this we believe that it is important to be honest at all times with our customers.
La Gomera is an island with a natural beauty that leaves no one indifferent. It is a volcanic island, where the rains have carved deep ravines full of vegetation and have fed the laurisilva forest of the Garajonay National Park.
In our section Discover La Gomera, you can find out about La Gomera, Valle Gran Rey and the island's gastronomy.